If you're the owner of a private aircraft, a hanger is a must-have, which is more or less a "glorified garage" for airplanes. Instead of purchasing an airplane hangar, you may want to build your own for a personalized touch. Here is an overview and complete guide to designing and constructing an airplane hangar that you will be proud of.
What Is Your Budget For Building The Airplane Hangar?
The first thing that you need to establish before beginning your project is your budget. Although building a custom airplane hangar could be less costly than purchasing one, but you need to determine your overall budget for materials, supplies, equipment, and land before starting the building process.
Most airplane hangars are built using steel because it is quick and simple to erect,  sustainable, and the most recycled material on Earth. You also need to consider aspects such as the type of soil and the size of your lot.
What Regulations Are Involved With Building Your Airplane Hangar?
The location of where you're going to be building your airplane has important. If you are building a private airport, you will need to acquire zoning and permits from local authorities. As long as you have enough land to accommodate a small runway, you must verify the lawful distance allowed between local airports.
In addition to contacting airport officials about their specific regulations, it's a good idea to speak with airplane hangar experts at Coastal Steel Structures. We can provide you with additional critical information. It's best not to design a hangar and be unable to build it because it doesn't adhere to the local airport regulations.
Check For Restrictions In Advance
Consult with your local municipal construction department to understand building codes and zoning requirements prior to designing and erecting your airplane hangar. Your municipality may impose additional requirements needed, which may impact your design. During your investigation, be sure to determine:
The fire regulations within your hangar, such as a low-level low expansion foam system with a foam/water hand-hose station

If there is a certain percentage of the block that the building must cover

If there are any water waste regulations regarding where stormwater will go and types of required drainage.

Verify the kind of cladding approved in your jurisdiction

If a sealed floor is required

If your hangar must include specific types of access
Purposes Beyond Storage For Your Plane
While the primary purpose for constructing an airplane hangar is to house your airplane, other purposes may be considered. If you consider the future, you will increase your chances of building the perfect airplane hangar that will serve multiple purposes.
Design a hangar that not only suits your needs now – but also in the future! For instance, consider whether you will make it available to be rented out to other aircraft owners. You should also determine how many aircraft your hangar should accommodate and if you will also be storing helicopters. Also, will you need to keep other equipment inside your hangar?
Consider if your airplane hangar contains other rooms, such as offices, workshops, bathroom facilities, or a breakroom. If you live in a climate that becomes extremely hot or very cold, you will need to install a heating and air conditioning system for optimal aircraft storage. Determining the size of your access points and how big your doors will need to be is also necessary.
Aircraft Hangar Models Provided By Coastal Steel Structures that you absolutely must consider!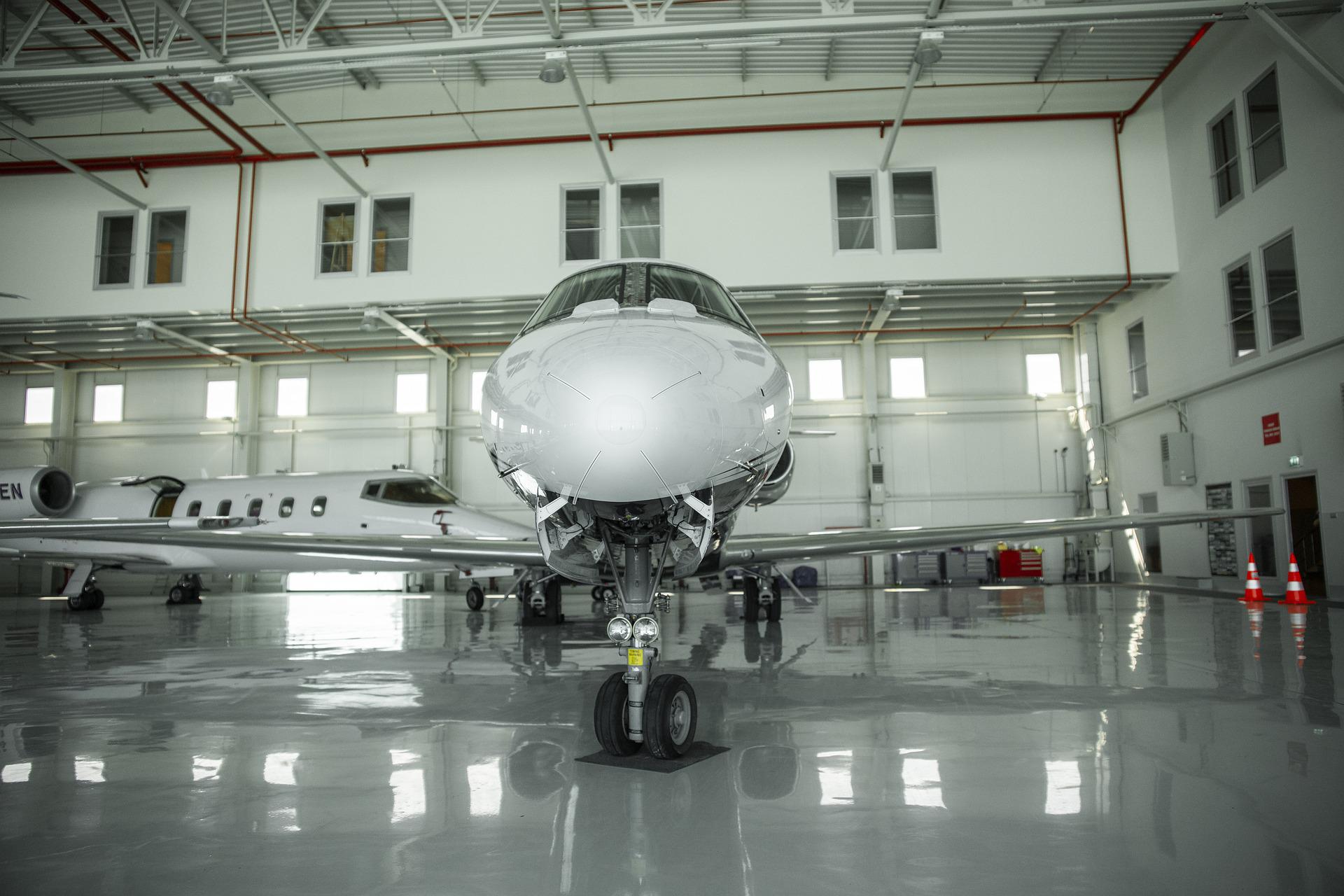 Once you've finished determining all the rules and regulations, the fun part comes: Designing the airplane hangar floor plan! Here are some prefabricated aircraft hangar floor plans to consider:
THE MAVERICK
50×60 ft Metal Building
Long-lasting, robust, and durable buildings offer a higher economic value. Without significant deterioration, you can spend more time focusing on your business and less time worrying about building maintenance. Using material resistant to termites, carpenter ants, mold, and fungus, you can maintain structural stability and integrity. Besides, many insurance companies offer lower premiums for steel structures because they are low maintenance. Therefore, such energy-efficient buildings can increase your returns significantly. Airplane hangars often require our large prefabricated steel structures, but a single propeller plane may only need a 50 x 60 building.
THE HONCHO
40×80 ft Metal Building
A 40×80 Metal Building is ideal for building on a narrow lot, providing adaptability for larger models without the 5,000 to 10,000 square foot lot of land demand.
The span storage capacity of 3,200 sq. ft. provides customers with two or more distinct work areas. i.e., waiting area, reception, restrooms, and a lobby. A 40×80 metal building suits the landowner's needs, who can't build his building as wide and needs a narrow space for their needs.
EL CAPITAN
80×150 ft Metal Building
Whether you're looking to maximize space on a narrow lot or construct a single building/hangar with multiple isolated spaces inside, 80×150 metal buildings are a great option.
80×150 steel buildings are long and narrow with limitless possibilities. 12,000 square feet of open space can be sectioned and separated to meet your specific needs. 
Customized Aircraft Hangars
If it's your goal to customize your airplane hangar, the sky's the limit, as long as you're confident you're following all the requirements and guidelines. With your hangar design, you can be as creative as you desire, and just about any frills can be added.
Don't forget the vital finishing touches
.
After you've finished designing your dream airplane hangar and you're ready to start building, you need to ensure that you don't forget some vital finishing touches. These finishing touches include insulation and cladding. You undoubtedly want your hangar to last as long as possible, so you must address these finishing touches when designing and constructing your airplane hangar.
Adequate insulation is essential for improving the life of your airplane hangar. It helps you maintain stable temperatures inside your hangar and minimize condensation, which can sometimes be a nuisance and even cause damage to the stored aircraft. There are many different types of insulation to choose from, based on your needs.
You are preparing to take on a huge project that will likely bring you great pride once it's completed. You will undoubtedly end up with the perfect airplane hangar that you can use for many years. So, if you're ready to start, give Coastal Steel Structures a call, and we can assist you with every aspect of the design and building process.