Are you looking for a commercial building that is economical, eco-friendly, and can withstand the elements while meeting your business needs? Look no further than pre-fabricated steel buildings. Due to the many advantages, business owners increasingly choose to operate their profession out of prefabricated steel buildings. In 2022, customers are requesting it more than ever.
What Are Commercial Metal Buildings?
Commercial metal buildings are steel structures custom built to accommodate all types of businesses. These steel buildings can be designed to your specifications and needs. You can add roll-up doors, windows, commercial-grade entry doors, and more to make it the perfect space for your business. Steel is one of the most reliable materials for buildings and stands above the rest.
Why Are Steel Buildings Better For Businesses?
Here are just a few of the reasons why commercial businesses choose steel buildings:
Durability and strength: Steel is one of the most robust and durable materials, making it perfect for commercial buildings to withstand heavy use and inclement weather conditions.

Flexibility and customization: Steel buildings can be customized whether you need a large warehouse or an office complex. Steel buildings can be designed to meet the specific needs of your business, whether you need a certain number of windows or doors or want a particular layout.

Cost-effective: Commercial businesses also appreciate how cost-effective steel buildings can be. Because they are prefabricated, steel buildings can be built quickly and efficiently and don't require as much labor as traditional construction methods. This can save you time and money in the long run.

Environmentally friendly: Believe it or not, steel buildings are also more environmentally friendly than other types of commercial buildings. Steel is 100% recyclable, so when your building reaches the end of its lifespan, it can be recycled and used to build new steel buildings.

Low maintenance: Commercial businesses also appreciate how the buildings are low-maintenance. Steel is resistant to fire, mold, mildew, and pests, so you won't have to worry about costly repairs or replacements down the line.

Construction Speed: Another significant benefit of commercial metal buildings is their speed of construction. Steel buildings can be erected quickly and efficiently, which means your commercial space will be up and running quickly.
No matter your commercial building needs, steel buildings are a great option. With their many advantages, it's no wonder commercial metal building contractors are increasingly choosing to build prefabricated steel buildings for businesses.
What Are Commercial Metal Buildings Ideal For?
Commercial metal buildings are built for the long haul as they come up in and around local and city locations. Most of the facilities you will find made from metal are:
Agricultural and Farm Buildings

Commercial Workshops and Garages

Convenience and Retail Stores

Commercial Aircraft Hangars

Prefabricated Metal Houses

Medical Clinics and Veterinarian Hospitals

Auto Repair and Car Wash Stores

Office Buildings and Industrial Uses

Restaurants
Each has its purpose but needs a heavy-duty structure for safety and durability for business or storage.
Agricultural And Farm Buildings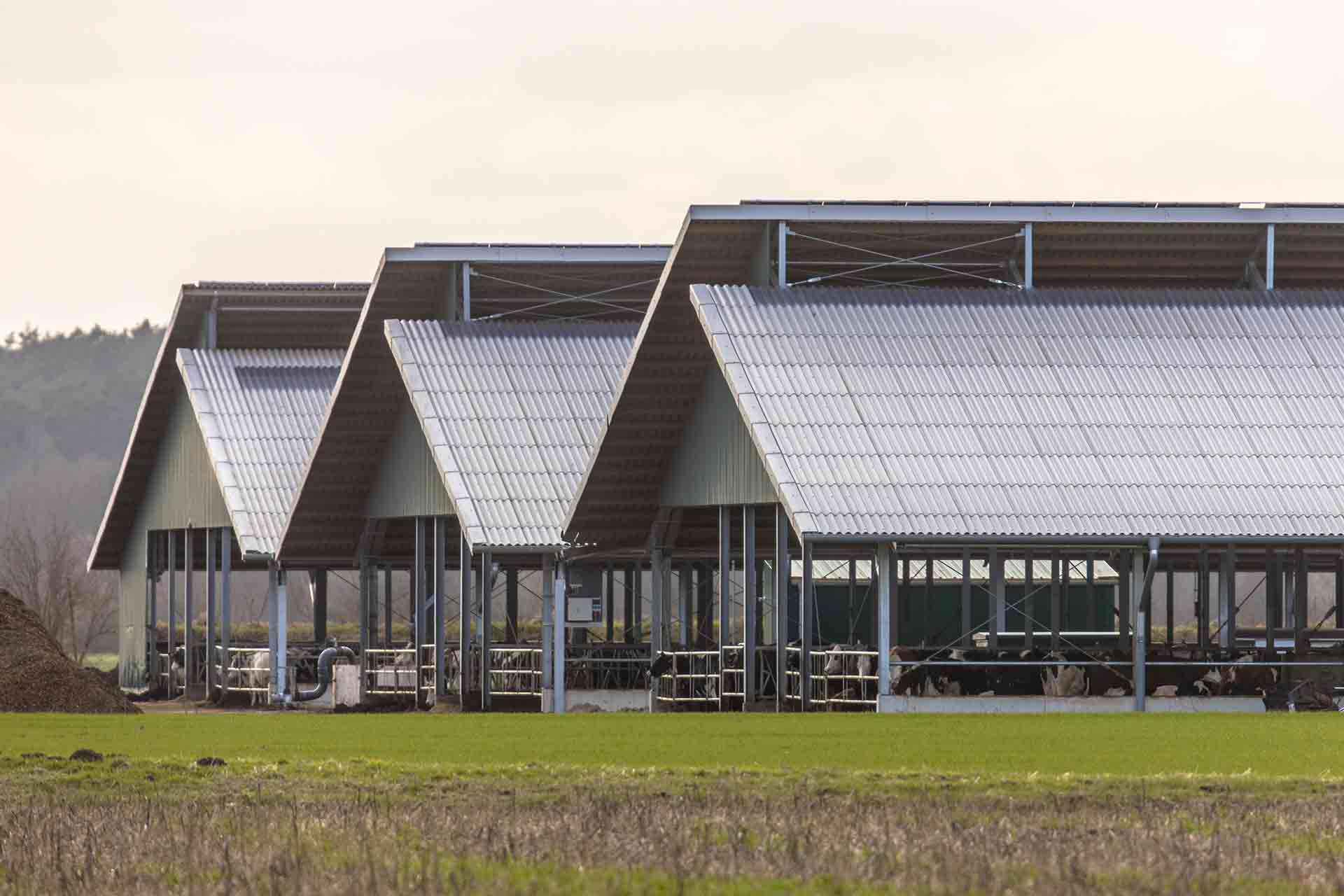 One commercial metal building that has seen much use lately is the agricultural or farm building. With the increase in organic food, there has been an uptick in people wanting to get into farming.
However, traditional farming methods require a lot of lands, which can be expensive and difficult to come by in urban areas. Vertical farming is a type of agriculture that uses stacked layers to grow plants in a controlled environment, and it's perfect for commercial spaces since it doesn't require much land.
Vertical farms are typically built using steel frames because they can support the weight of the stacked layers and withstand high winds and other weather conditions. Plus, steel buildings are easy to clean and disinfect, which is essential in commercial agriculture.
Commercial Workshops And Garages
Commercial workshops and garages are also perfect for commercial metal buildings. They are used to store equipment, vehicles, supplies, or whatever else your commercial business needs to operate. And because they're made from steel materials, commercial workshops and garages are durable and will last for years without requiring much maintenance or repairs.
Convenience And Retail Stores
Commercial businesses are also turning to commercial metal buildings for convenience stores and retail shops with online shopping. Because commercial metal buildings can be built quickly, they can be used as temporary retail spaces or pop-up shops while you secure a permanent location.
Commercial Aircraft Hangars
Commercial aircraft hangars are another type of commercial space often made from steel materials. Commercial aircraft need to keep moving to stay profitable, so they must have a reliable and secure place to store their planes when not in use.
And because commercial aircraft hangars need to withstand high winds and heavy loads, steel is an ideal material for building these structures.
Prefabricated Metal Houses
One commercial use that is becoming more popular these days is prefabricated metal houses. These homes come in a kit and can be assembled quickly at the construction site, perfect for commercial businesses who need to build commercial spaces as soon as possible.
Medical Clinics And Veterinarian Hospitals
Commercial medical clinics and veterinarian hospitals are becoming more common in urban areas, but finding a suitable location can be challenging. That's why many commercial medical practices are turning to commercial metal buildings as their primary source of healthcare space.
Auto Repair And Car Wash Stores
When it comes to auto repair or car wash stores, commercial metal buildings make excellent options too. Their durable materials mean that commercial car repair shops or car wash stores won't have to worry about damage from the weather or other outside elements, and commercial metal buildings can be finished quickly.
Office Buildings And Industrial Uses
Commercial office buildings and industrial uses are often built using steel materials too. Their durable construction makes commercial metal buildings perfect for commercial offices since they will last for many years without needing much maintenance or repairs. Plus, steel commercial buildings can withstand high winds and heavy loads, which is essential in commercial spaces where large equipment is being stored or used.
Restaurants
Finally, commercial restaurants are another excellent use of commercial metal buildings. While many restaurants prefer a more traditional look for their building materials, others may want to use commercial metal buildings for durability and easy maintenance.
The Prefabricated Steel Buildings Are Custom Designed
Steel buildings are becoming more popular for commercial businesses for various reasons. They offer many benefits that traditional brick and mortar buildings cannot match. Steel buildings are custom designed, and one of the most significant advantages of prefabricated steel buildings is that they can be custom designed to meet the specific needs of your business. No matter what type of business you have, a steel building is customized to suit your needs perfectly. From small office buildings to large warehouses, steel buildings can be designed to meet any commercial demand. Below are some of the benefits of having a steel building customized for your business:
They are incredibly durable and can withstand the elements better than any other type of building. This is especially important if your business is located in an area prone to severe weather conditions.

They are easy to maintain and will not require as much upkeep as a traditional brick and mortar building. This can save you time and money in the long run for cleaning. The floor plan is designed according to fit the business' needs.

First impressions are everything when customers walk in. Having a professional look will comfort your customers and make them feel welcomed. They offer various design options to choose from, so you can find the perfect look for your business. The different choices are floor plans, floor colors, wall colors, panels, and other designs that can separate your business from everyone else. Keep in mind that everything must be according to standard inspection rules.
Steel Holds Up Better To Mother Nature
Steel, having the highest strength-to-weight ratio, withstands severe conditions, including hard rain, winds, deep snow, and high temperatures. Using steel resolves structural shifting issues due to moisture content, including mold. Fire is the only element that could impact a metal building, not necessarily the steel structure but the other building materials used to frame the interior. 
Contact Coastal Steel Structures For Your Prefabricated Steel Buildings
Coastal Steel Structures are available to design and erect your building with every bit of esteem, pride, and trust mentioned in this article. We strive to educate, inspire and impact each customer through one simple philosophy…building together. With over 20 years of combined experience, we strive to ensure our buildings and service are highest quality. Contact us to build your commercial steel structure today!